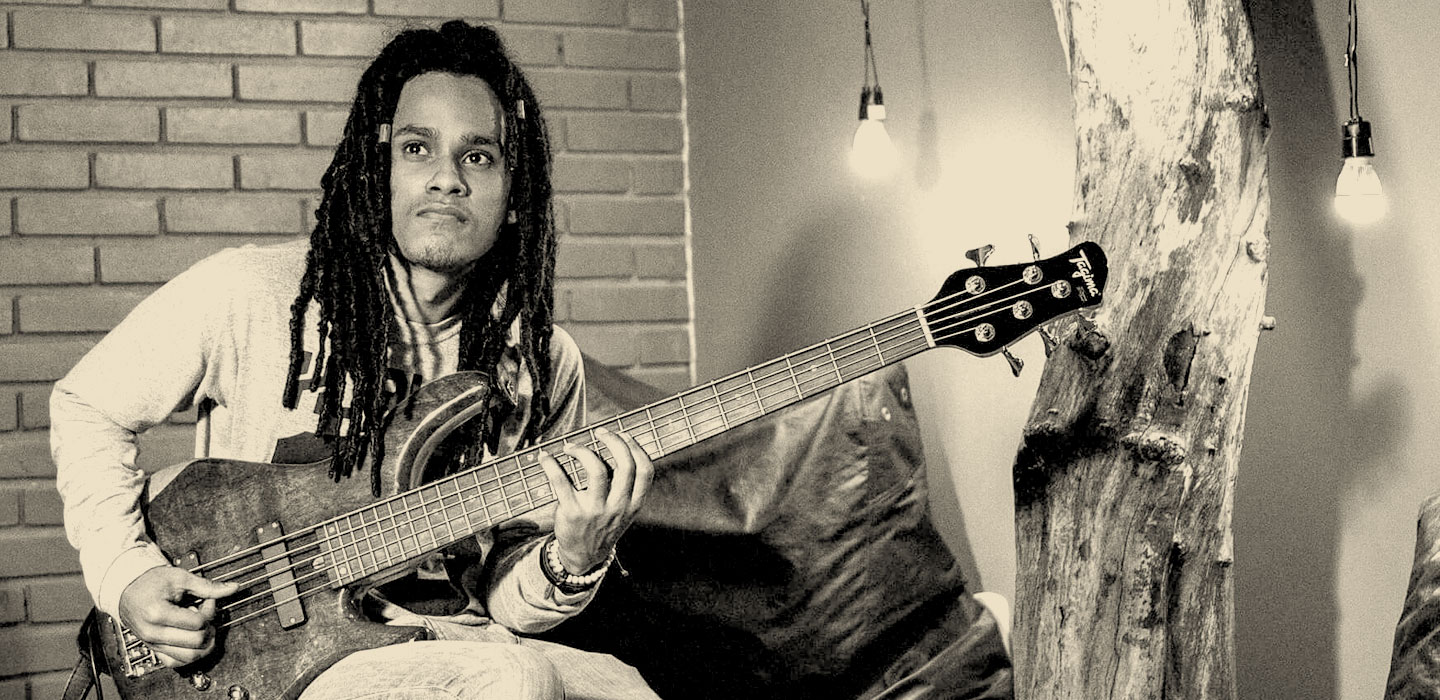 Michael Pipoquinha è uno dei più preparati e virtuosi bassisti della generazione dei i nati nei tardi anni Novanta. Il suo modo di suonare e il suo stile di arrangiamento contemplano jazz, world music e tutto quello che si può apprendere dai più grandi bassisti del secolo.
Come tutti i bassisti contemporanei prende in carico la sfida dell'eredità di Pastorius, facendo sua l'essenza del groove spiccato e di una bass line profondamente melodica che hanno ispirato generazioni di musicisti.
Parallelamente alla sua attività live e ai workshop, Pipoquinha ha appena registrato il suo secondo album, prodotto da Sandro Haick. Ha avuto il grande onore di essere il solista, nel 2018, di uno speciale tributo a Jaco Pastorius con la Latvian Radio Big Band, a Riga. Nello stesso anno, ha portato per la prima volta la sua musica a Parigi (Duc des Lombards), Istambul (Nardis Jazz) e al Baku Jazz Festival in Azerbaijan.

Michael Pipoquinha is one of the most skilled and virtuous bass players of the young generation born in late 90s. His playing style and original arrangements incorporate jazz, world music, and everything that can be learned from the greatest bassists of the Century.
Like all modern bass players, he assumes the Challenge of Pastorius's legacy noting Jaco's recording of Havona with Weather Report (1977 album) as one of his most influential pieces.
Young Pipoquinha evidently captured the essence of this stand out groove and deep melodic bass line that has inspired generations of musicians.
Parallely to concerts and workshops, Pipoquinha has just recorded his second album, produced by Sandro Haick. He had the great honour to be the soloist, in 2018, of a special Jaco Pastorius tribute with Latvian Radio Big Band, in Riga. In the same year, had his debut in Paris (Duc des Lombards), Istambul (Nardis Jazz) and Baku Jazz Festival, in Azerbaijan.