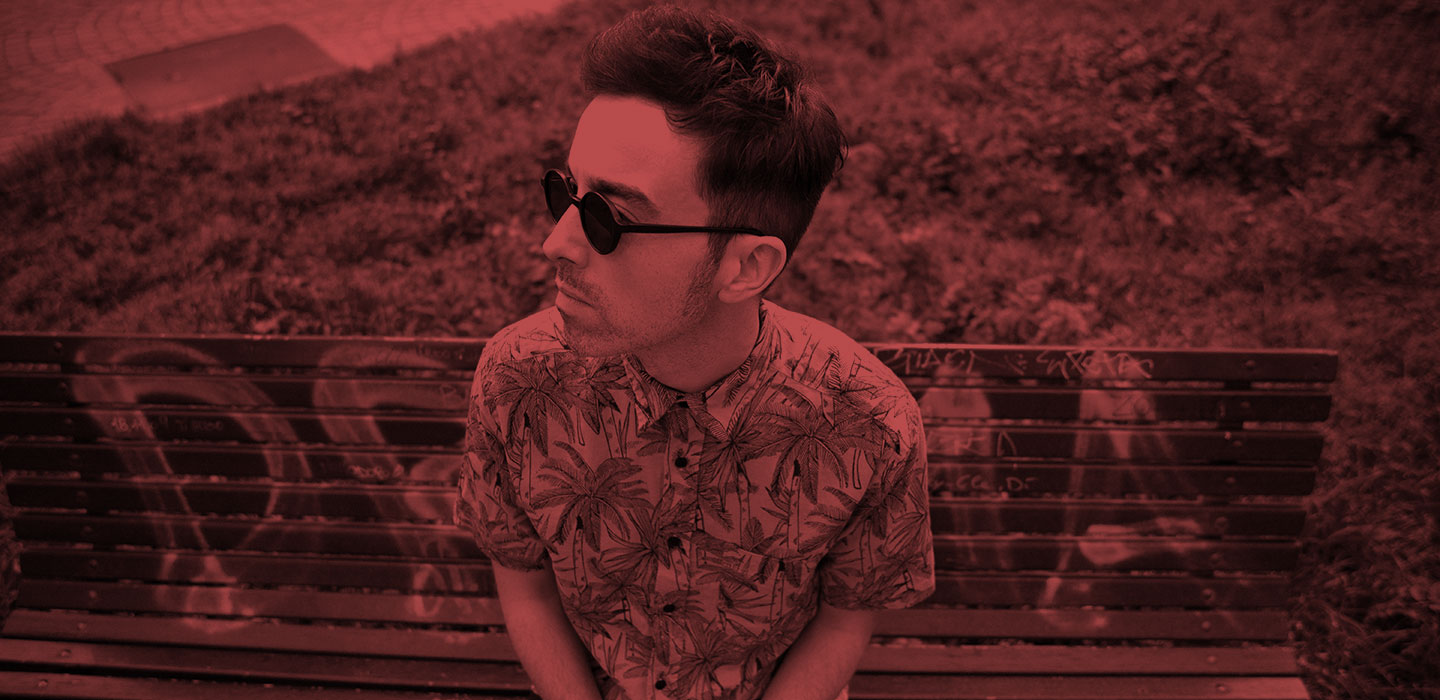 Diodato esordisce discograficamente nell'aprile 2013 con "E forse sono pazzo". Il disco suscita immediatamente interesse e viene recensito ottimamente su diverse testate nazionali; con la rivisitazione di "Amore che vieni, amore che vai" di Fabrizio De Andrè, contenuta nell'album, Diodato partecipa alla colonna sonora del film di Daniele Luchetti "Anni felici". Nel febbraio 2014 Diodato partecipa al 64° Festival di Sanremo nella categoria "Nuove proposte" con la canzone "Babilonia". Conquista il secondo posto nella classifica generale e i complimenti della giuria di qualità, Mina su Vanity Fair ha citato il brano considerandolo uno dei migliori di tutto il festival.
A giugno 2014 vince il premio "Mtv Best New Generation" e si esibisce sul palco degli MTV Awards in diretta televisiva dal Parco delle Cascine di Firenze davanti a 30.000 persone. L'estate 2014 è un susseguirsi di concerti che hanno toccato importanti rassegne musicali come il Cateraduno2014, Roma Incontra il Mondo, Pistoia Blues (in apertura ai Negramaro), Meraviglioso Modugno e lo Sziget Festival a Budapest. Il 27 ottobre 2014 pubblica "A Ritrovar Bellezza", disco che contiene tutti i brani interpretati durante la collaborazione con Che Tempo Che Fa. All'album partecipano anche Manuel Agnelli con il quale duetta ne "La voce del silenzio" ed ancora Roy Paci e i Velvet Brass con cui rivede la splendida "Arrivederci" di Bindi. Partecipa al disco "Acrobati" di Daniele Silvestri con due featuring nei brani "Pochi giorni" e "Alla fine" e nell'estate del 2016 è ospite del suo "Acrobati in tour".
Nel 2017 pubblica l'album "Cosa siamo diventati" e gira l'Italia con il "Cosa Siamo Diventati Tour" dopo il quale vince il premio come best performer da Keep On Live, il circuito dei club live italiani. A dicembre 2017 viene annunciata la sua partecipazione al 68° Festival di Sanremo nella categoria campioni con il brano "Adesso" insieme all'amico e collega Roy Paci. Il brano riceve l'elogio della critica e del pubblico, che lo decretano uno dei brani più apprezzati del Festival. In radio è tra i brani sanremesi più suonati, arriva in top 10 iTunes e in streaming raggiunge la top 3 della Viral di Spotify e viene inserito nelle più importanti playlist italiane.
A maggio Diodato torna sulle scene con il singolo "Essere semplice", mentre annuncia le tappe estive del tour – che si è protratto fino a ottobre – e le partecipazioni al Medimex, al Collisioni Festival, al Festival Gaber, al Giffoni Film Festival e al RadioCity Milano.
A febbraio torna sul palco dell'Ariston in qualità di ospite di Ghemon, con il quale rielabora insieme ai Calibro 35 il pezzo "Rose Viola". Diodato è inoltre apparso con un cameo nel film "Un'avventura" con Laura Chiatti e Michele Rondino, dove ha reinterpretato il celebre omonimo pezzo di Lucio Battisti.
Diodato debuted in April 2013 with the "E forse sono pazzo" album, which immediately gained interest and was well reviewed on various national newspapers; with the reinterpretation of "Amore che vieni, amore che vai" by Fabrizio De Andrè, contained in the album, Diodato took part in the soundtrack of Daniele Luchetti's film "Anni felici". In February 2014, Diodato participated in the 64th Sanremo Festival in the "Nuove proposte" category, with the song "Babilonia". He won second place in the overall standings, and earned the compliments of the jury; moreover, Mina on the magazine Vanity Fair cited the song as one of the best of the entire festival.
In June 2014, he won the "MTV Best New Generation" award and performed on the MTV Awards stage, live on television from the Parco delle Cascine in Florence with an audience of 30,000 people. Summer 2014 was a succession of concerts that involved important musical events such as Cateraduno2014, Roma Incontra il Mondo, Pistoia Blues (opening for Negramaro), Meraviglioso Modugno and the Sziget Festival in Budapest. On October 27, 2014, he released "A Ritrovar Bellezza", containing all the songs interpreted during the collaboration with "Che Tempo Che Fa". The album also contains collaborations with Manuel Agnelli, with whom he duets in "La voce del silenzio" and again with Roy Paci and Velvet Brass, with whom he revisits the incredible "Arrivederci" by Bindi. He featured in the album "Acrobati" by Daniele Silvestri in the two tracks, "Pochi giorni" and "Alla fine" and – in the summer of 2016 – he was guest of Silvestri's "Acrobati in tour".
In 2017, he released the album "Cosa siamo diventati" and traveled Italy with the "Cosa Siamo Diventati Tour". He also won the Best Performer award of "Keep On Live", the Italian Live Club network. In December 2017, his participation at the 68thSanremo Festival was announced in the 'champions' category, with the song "Adesso", together with his friend and colleague Roy Paci. The song earned the praise of the critics and the public, who declared it one of the most appreciated songs of the Festival. On the radio, it is one of the most played Sanremo songs, reaching among the top 10 on iTunes and among the top 3 of Viral Spotify, and it is included in the most important Italian playlists.
In May, Diodato returned to the music scene with the single "Essere semplice", announcing the summer tour – which lasted until October – and his participation in Medimex, the Collisioni Festival, the Gaber Festival, the Giffoni Film Festival and his participation at RadioCity Milan.
In February, he returned to the Ariston stage as Ghemon's guest, with whom he reworked together with Calibro 35 the "Rose Viola" song. Diodato has appeared as a cameo in the movie "Un'avventura" alongside Laura Chiatti and Michele Rondino, where he reinterpreted the famous "Un'avventura" song by Lucio Battisti.